13 Halloween Nail Art That You Need To Try
Our Halloween participation will never reach Heidi Klum-level craziness, but we like to keep it low-key festive. Let a themed manicure be your costume, because at least it doesn't involve fake blood or I-regret-everything glitter. From literal coffins to abstract candy corn, here are 13 spooky manicures to try this holiday.
Alternating Motifs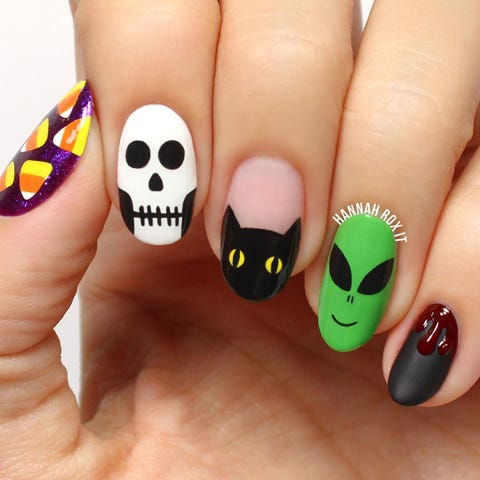 If you can't decide on a Halloween motif, dedicate each nail to multiple styles with this all-encompassing design.
Design by @hannahroxit
Coffin Nails
Take the coffin nail trend literally with, well, coffins. After shaping your edge, paint your nail black. Once dry add a gold outline and a detail to the center.
Design by @nail_unistella
Dia de los Muertos
We've discussed our exhaustion of Dia de los Muertos face paint, but as a nail design? We're still down. Start with a white base, then add flowers for the eyes. Once dry and the finishing details in black.
Design by @lenareitz
Black Cat
Black cats are a bad omen, but they're pretty adorable as a Halloween nail. Give each nail a peekaboo kitten from different sides of your nail for a fun look.
Design by @lenareitz
Killer Knives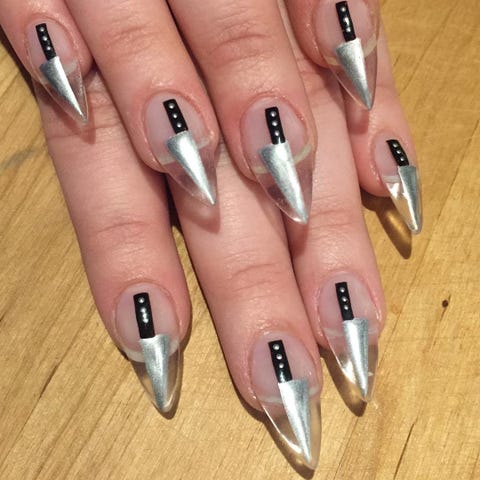 Have horror film at your fingertips with this killer look. You'll need clear falsies, then paint on each knife in silver and black.
Design by @nailsbymei
Slithering Snake
A slithering snake is a nightmare to most but it makes for a really chill nail design. Start with a clear coat. Once dry, paint a continuing, wavy streak in red across your hand. Detail the snake's design with white and black, then finish it with a topcoat.
Design by @flowidity108
Moon Phases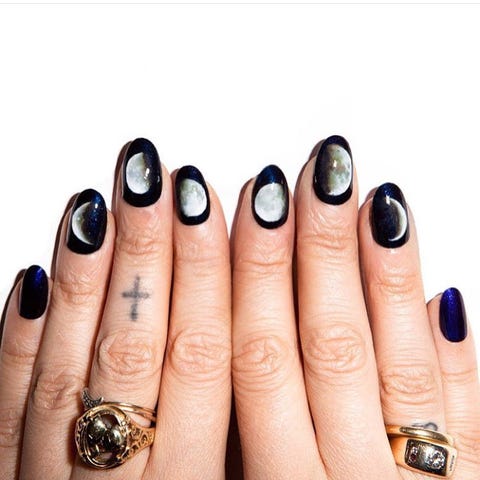 From waxing crescent to waning gibbous, paint each stage of the moon for each nail. To get the moon's irregular texture, try a small-scale version of water marbling using a wet cotton swab to dab the gray polish.
Design by
@aliciatnails
Minimalist Moons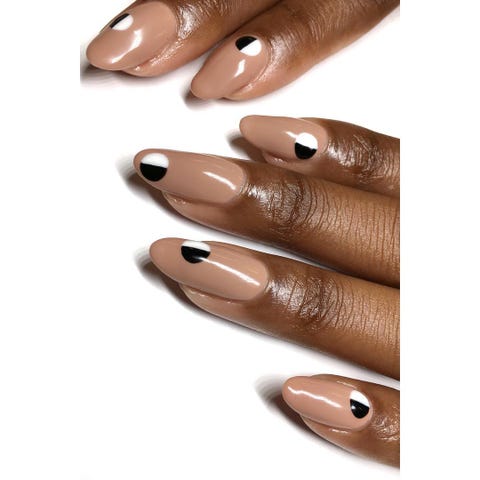 If you're more into minimalism, try this nude half-moon design. It's an understated Halloween nail you can wear well into November.
Design by @theeditorialnail
Swirling Ghost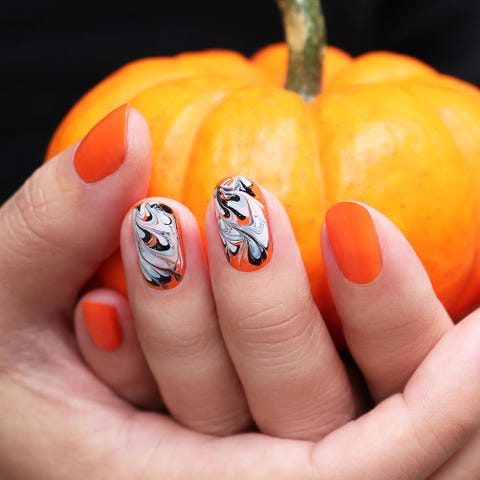 Mix the marbling technique with a pumpkin hue for a abstract ghost vibe.
Design by @jinsoon
Negative Ghosts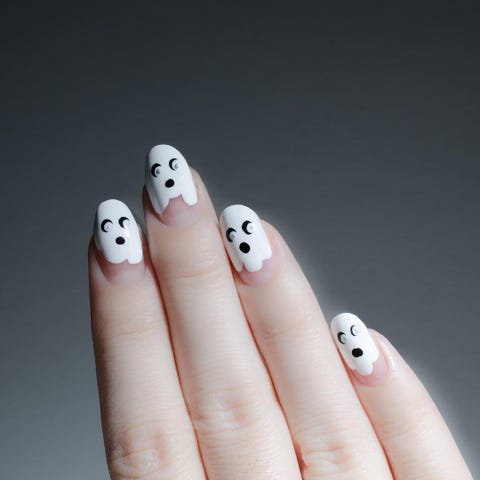 Or take ghosts literally with this adorable outline. Start with a clear base, then paint the ghost shape in leaving the half moon of your nail bare. Add the eyes and mouth details in black, then seal it with a topcoat.
Design by @cassmariebeauty


Abstract Candy Corn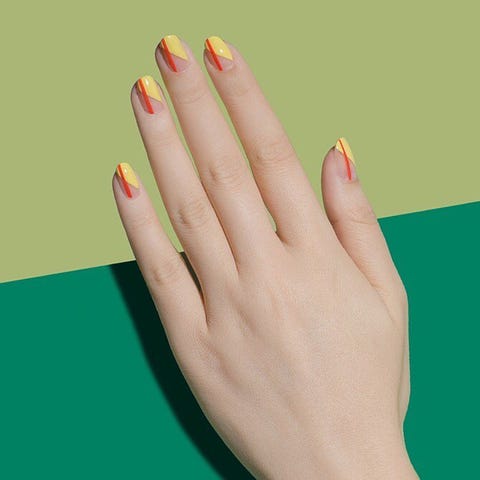 Candy corn sucks, but its orange, yellow and white color combo can provide you with a inspired, abstract design like this.
Design by @paintboxnails
Beetlejuice Stripes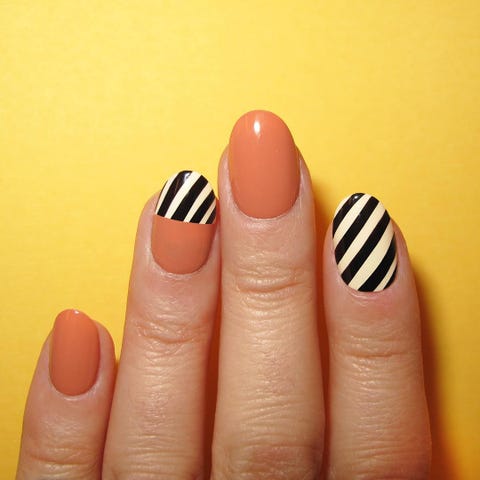 Black and white stripes will always remind us of Tim Burton. Paired with bright orange nail polish makes it a graphic, seasonal nail.
Design by @nataliepavloskinails
Ombre Pumpkin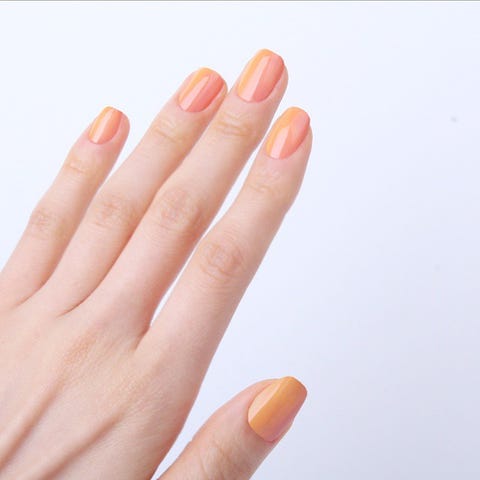 The ombre nail trend is still going strong for Halloween 2017, and this sherbet color duo is just right.
Design by @troudelapin
Lots of Love!!!
XOXO