100 Years Of Nail Art In Just Two Minutes
In their latest video, Mode takes us on a tour of how much nail art has changed in the last century. Discover how women have been styling their nails for 100-plus years and watch how far nail styles have come from the bare buff of the early 1900s to the hot details of the '80s to today's ethereal sparkle.
It starts in 1916, when nails were short, simple, and polish-free.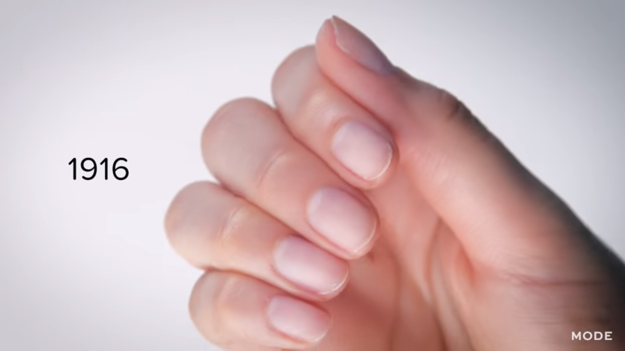 Mode / youtube.com
But they wouldn't stay that way for long…
That all changed in 1932, when Revlon became the first established polish brand, leading to the rise of painted nails.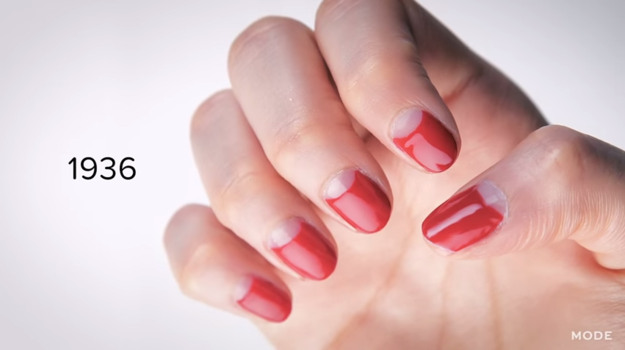 Mode / youtube.com
This "half-moon" manicure was very popular in the '30s.
In the '40s and '50s, it was all about deep reds and almond-shaped nails.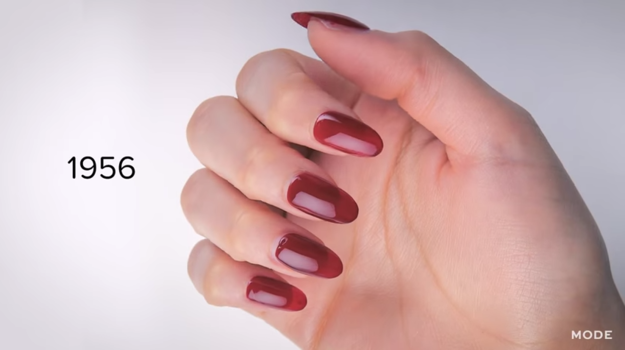 Mode / youtube.com
And those moons got filled in.
Things took a turn for the pastel in the '60s, with shades like this mod pink.
Mode / youtube.com
Couldn't you see Twiggy wearing this shade?
Long, sparkly, disco-ready nails were all the rage in the '70s.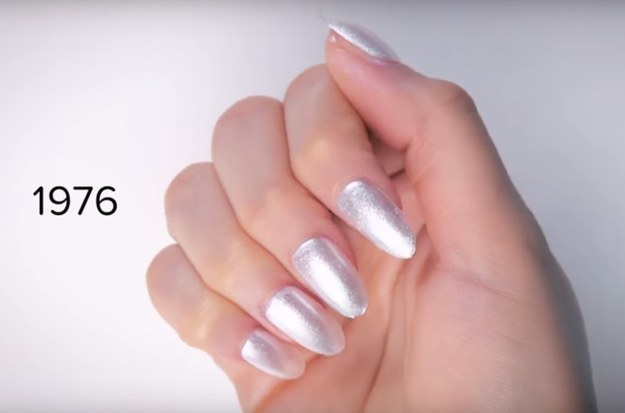 Mode / youtube.com
So ~glam~.
And of course, the '80s — over-the-top neons, rhinestones, and bold colorblocking.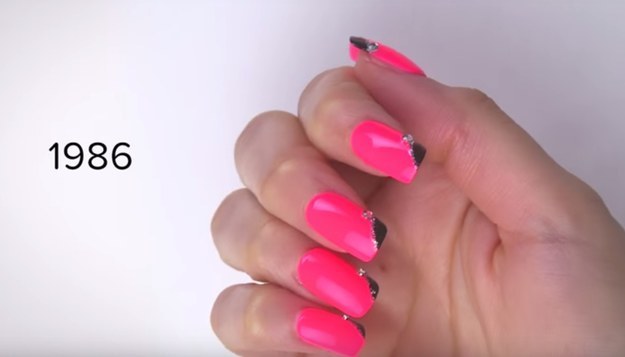 Mode / youtube.com
Madonna, is that you?
When grunge style swept through the '90s, nails got short and dark.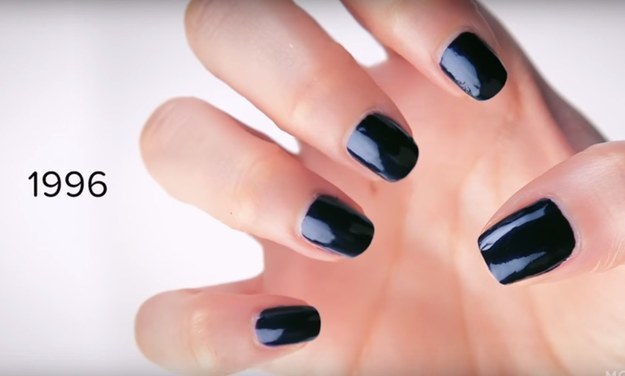 Mode / youtube.com
Remember Vamp by Chanel?
The 2000s were all about the French manicure.
Mode / youtube.com
It went perfectly with your Juicy zip-up and denim mini. Jamba Juice, anyone?
And finally, back to the present, where nude shades and glittery tips are mega-popular.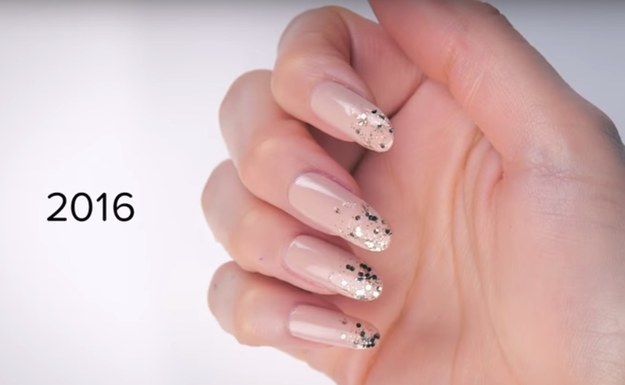 Mode / youtube.com
(And always Instagrammed.)
Which one is your favorite?