11 Insanely Cute Things For Curvy Girls This Summer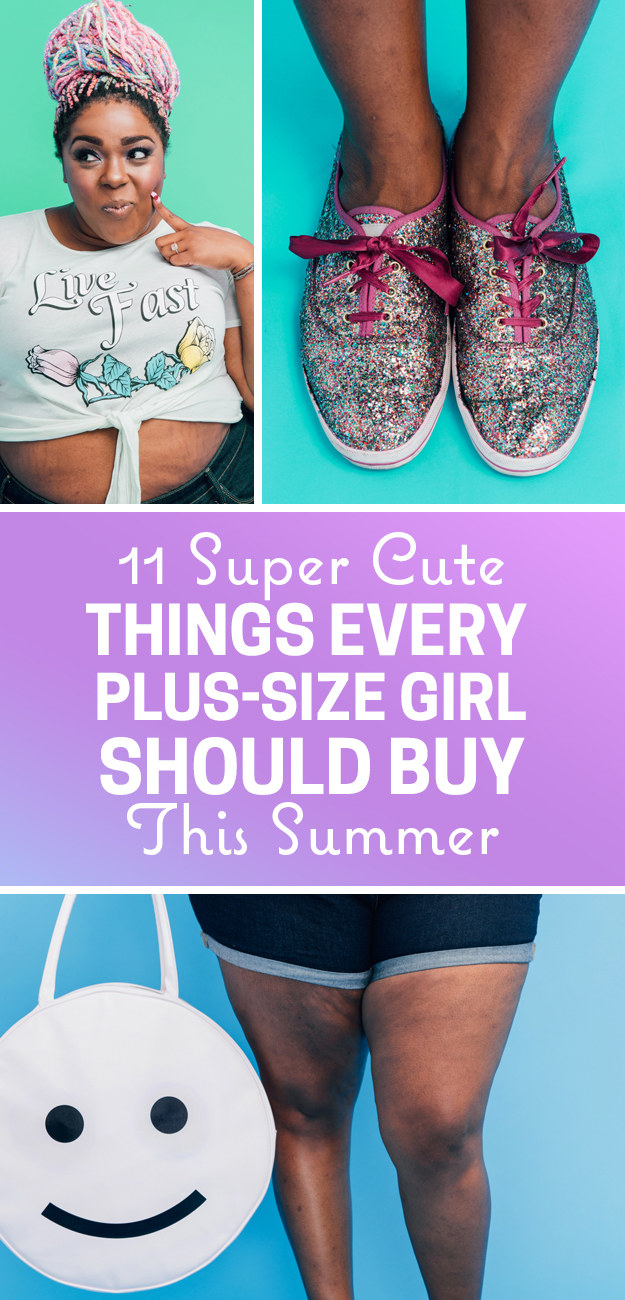 Taylor Miller / Alice Mongkongllite / BuzzFeed
Meet 32-year-old fashion killer, boss, and IRL unicorn Amina Mucciolo.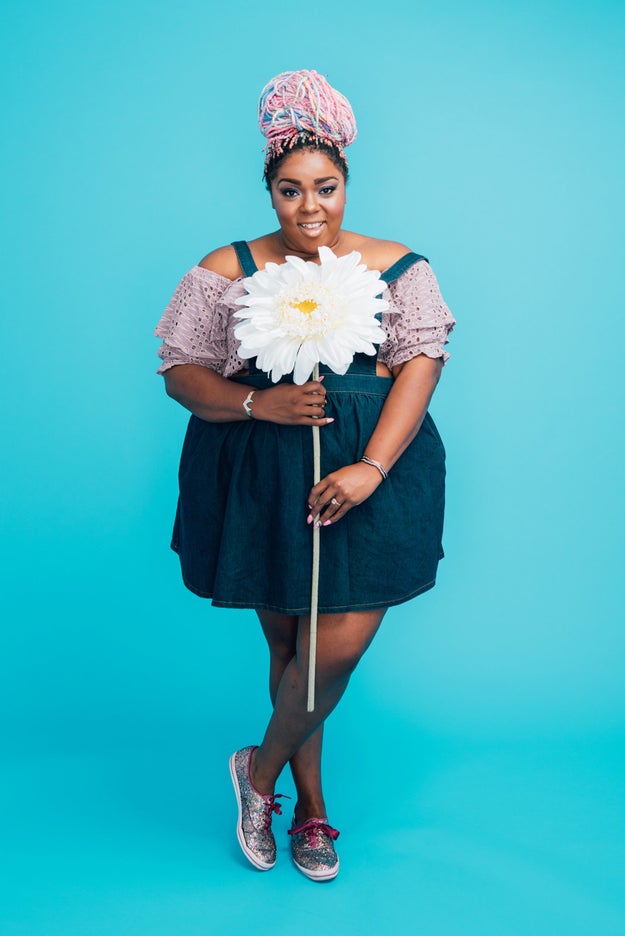 We've already raved about Mucciolo's totally ~magical~ style, which she documents on her Instagram, @studiomucci. She also vlogs about fashion, mental health, and her incredible hair on her YouTube channel, Tasselfairy.
Since her look is totally next-level, we asked Mucciolo to share 11 shoppable summer faves with tips on why these items make her list. Here are her stylish picks, her sizes (for reference and comparison), and where you can buy them…
1.

This off-the-shoulder eyelet crop top: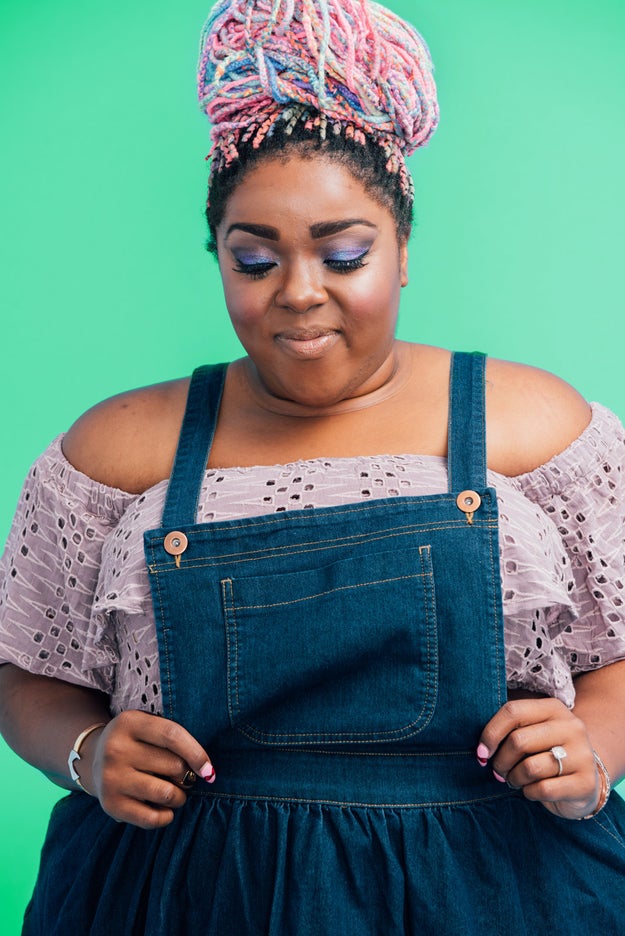 "Summer is all about bare shoulders," Mucciolo told BuzzFeed. "If you're a curvy girl that happens to be a little more modest, a great way to show some skin is an off-the-shoulder top." Get the crop top ($88) here — size large pictured above.
7.

This striped two-piece bathing suit: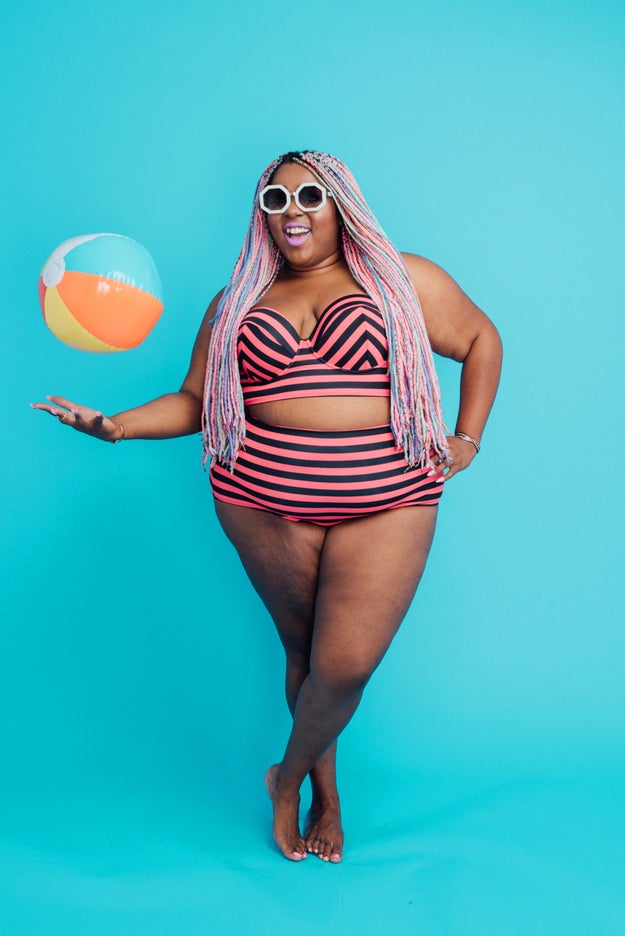 "This bikini is super cute and bold, but my favorite thing about it is the fit," Mucciolo said. "Torrid swimsuits are so comfortable and supportive that sometimes I just chill around the house in them." Get it here ($41.10) — size 3 pictured above.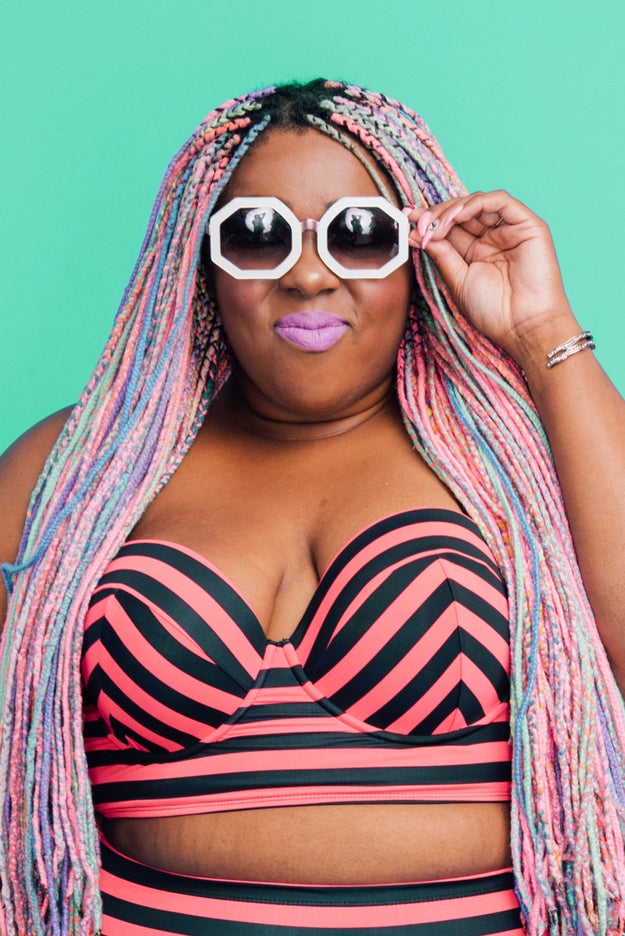 10.

This adorable shell phone case: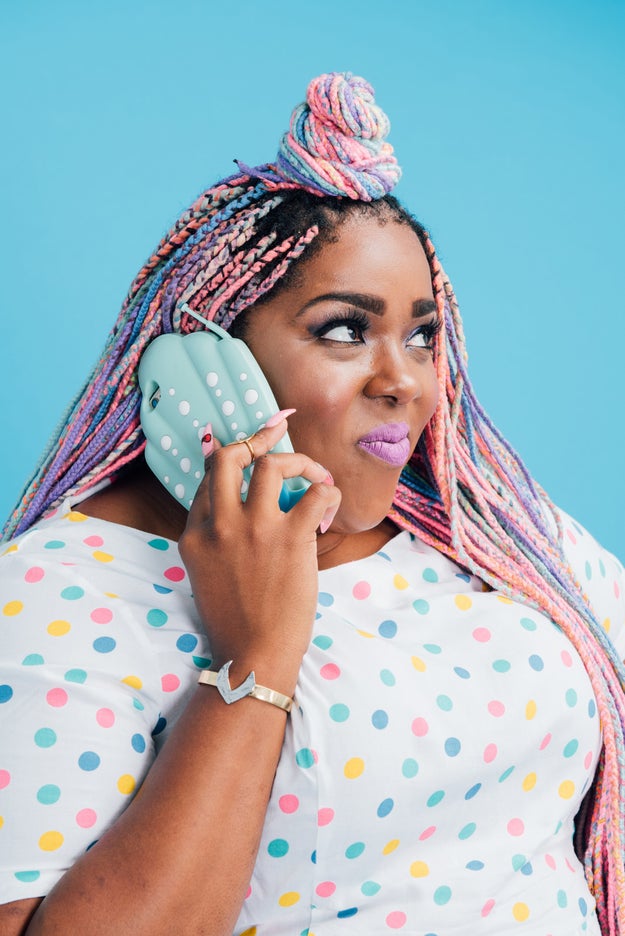 "Every mermaid needs a shellphone!" Get the phone case — available for iPhone 6/6S — here ($38).
11.

This stunning sequin dress: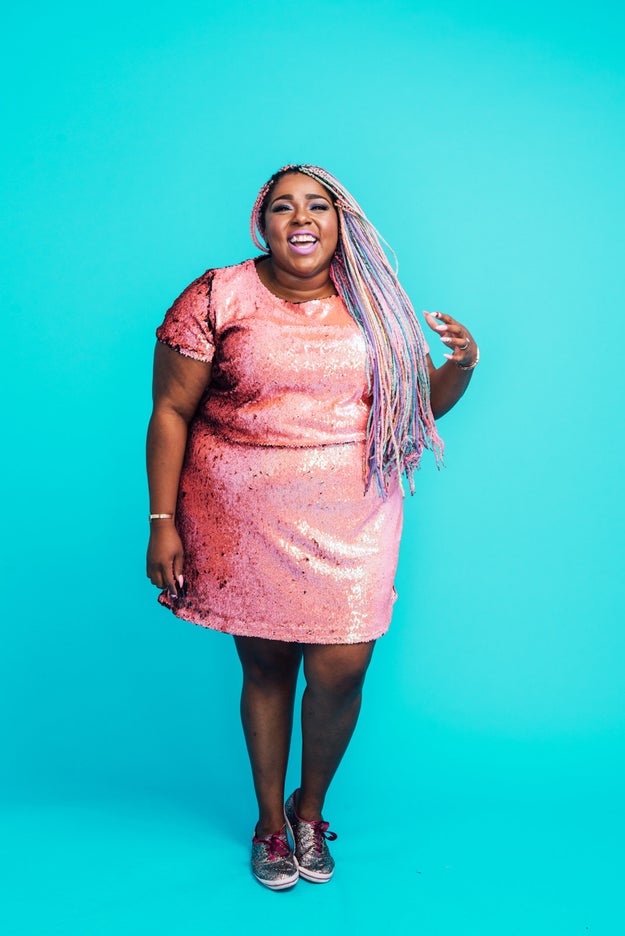 "This dress is the perfect shade of peachy iridescent pink," she said. Get it here($157.50) — she wears a size 22.
Now get out there and ~stun~ this summer.